Activities with a Rush in Guam
Guam is known for its beaches that are perfect for an underwater adventure and cultural places filled with history. Vacationers go here in order to relax and get some fun under the sun, away from the hassle of everyday life.
However, to adrenaline junkies, a walk on the beach can sound a tad boring. There are those who seek for adventure and literally breathtaking experiences to release stress. If you are one of them, Guam has some activities to cater your thirst for a rush.
Shark Diving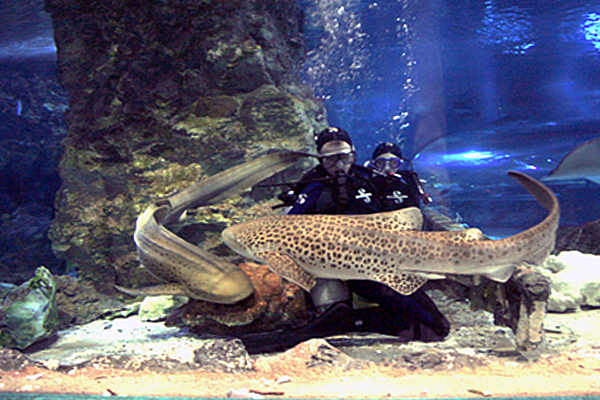 Does scuba diving sound boring and cliché to you? How about you try it with sharks and stingrays? Gun Beach, Cocos Island and Gab Gab are some spots where you will most probably run with a shark or two. Also, you can visit Guam's famous aquarium, Under Water World, for their island-famous shark dive. For those who aren't a certified diver, you have nothing to worry about as there are professional divers to guide you in your awesome experience with sharks.
Skydiving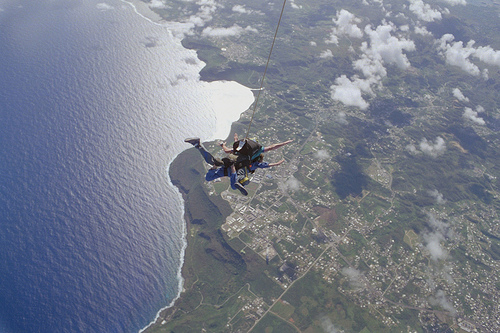 Did you go to Guam to check out the scenery and the beauty of the island? Why not do that as you free-fall a thousand feet in the air? There is nothing like jumping out of an airplane to get the "ultimate rush" experience and Guam can give you just that as you enjoy the beautiful scenes from a bird's eye view!
Mountain Biking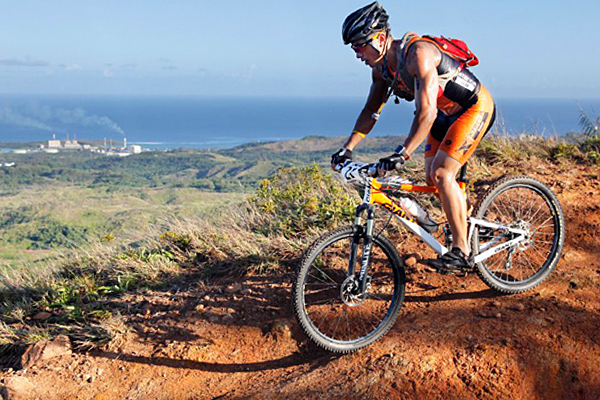 Love the mountains? Enjoy Guam's rugged hills that make some fantastic and difficult mountain biking trails, most especially the jungles on Nimitz Hill and Leo Palace. In fact, the hills of the island are so perfect for mountain biking that it hosts the annual XTERRA Triathlon in the spring. If you're not afraid of a little mud, this activity is the one for you!
Zorbing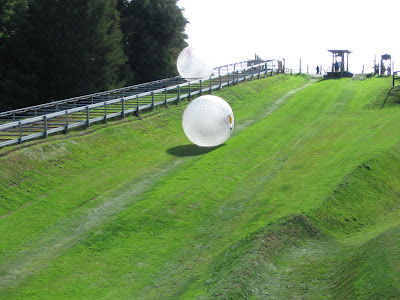 Don't mind getting a bit dizzy? Try going down a steep hill in a large, inflatable globe. Globe-riding or Zorbing is a New Zealand-based sport that Guam adopted. If you're up for a different kind of fun, head to Leo Palace in Guam and try it out for yourself!
Thrilling Rides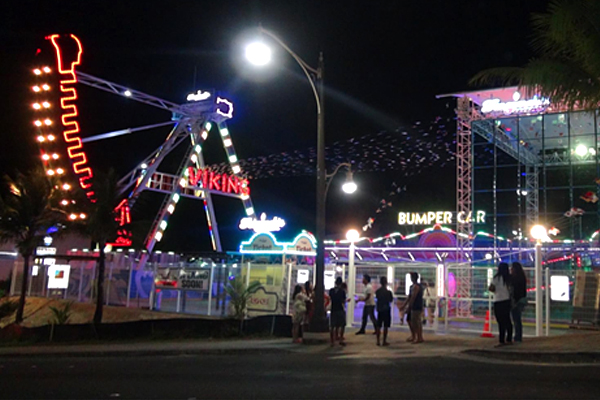 Guam doesn't only have wonderful beaches and scenery, it also has amusement parks for everybody to enjoy! Check out Guam's Tagada Amusement Park in Tamuning for some exciting rides. The amusement park is known for its bumper cars, Viking ship and the ever-so-famous DJ-operated Tagada Disco. This surely is a new way to spend the night in the small island.
Clearly, Guam has a lot to offer with these activities. Whether you seek for the feeling of adrenaline rush or just want to sit back and relax (or maybe both), you can always visit Guam as it will give you a vacation that you will surely enjoy!